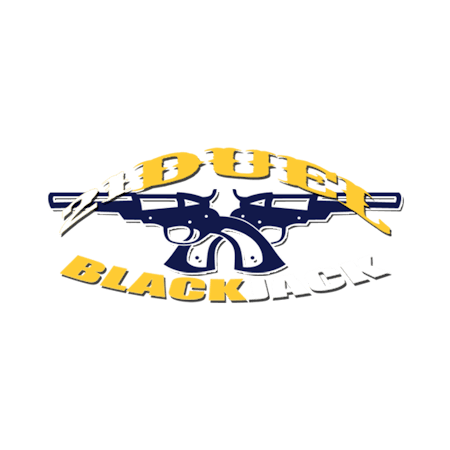 21 Duel Blackjack Online Card Game
Load up your bets and get ready for a straight shootout at the tables with one of the most unique games we offer here at Paddy Power Casino: 21 Duel Blackjack. Taking you back to the days of Westerns when bravery and timing were crucial, this game is perfect for those that love competition.
21 Duel Blackjack Game Info
Communal cards make this a duel
Side bets where you can win up to 20:1
Bet between £1 and £5,000 per hand
Software Provider: Playtech
How to Play 21 Duel Blackjack
This game isn't for the faint-hearted. If you're looking for standard blackjack where your cards are your own and everything is fairly tame, go try something else because 21 Duel Blackjack isn't for you. In this Playtech special, confrontation is everything and a wrong move in either direction can cost you the hand. Basically, when you ante up at the 21 Duel Blackjack table, you'll receive two cards (one face up and one face down) plus an extra two cards in the middle of the table (both face up).
These extra cards are the defining feature of this game. Before you can make a standard hit or stand move, you have to choose to use either the card on the left or the one of the right. Once you've done that, you can then stand and use the total of the two face up cards (i.e. your own card and the one in the middle of the table) or you can hit and reveal your second card. If that's not enough of a twist, the cards in the middle are also applied to the dealer's hand.
So, whichever card you choose, that total will be added to whatever numbers the dealer shows when their two cards are revealed. This, in essence, is where the skill comes in. Choosing the right communal card is not only crucial for your own hand but the dealer's as well. Pick the right one and you could bank and win, but slip and hand them the advantage and you could blow a hole in your bankroll.
Suggested Games: If 21 Duel Blackjack seems a little too intense, why not try the more relaxed online Blackjack UK instead?