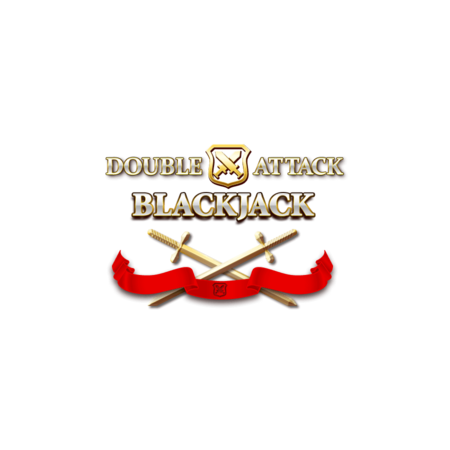 99.50% - 99.53%Side Bet 91.99%
RTP
Double Attack Blackjack
Can you sense when a dealer is weak? Do you enjoy pouncing on said weakness and boosting your bankroll? Well, if you're any sort of casino player, the answer should be yes on both counts. For those that do love to bash the dealer into submission, Double Attack Blackjack is the game for you. Packed with decisions and favouring those that prefer skill over luck, Double Attack Blackjack is a unique offering where you can gain a real edge if you put your mind to it.
Double Attack Blackjack Game Info 
Unique feature to help you beat the dealer
Side bets where you can win up to 200:1
Bet between £1 and £5,000 per hand
Software Provider: Playtech
How to Play Double Attack Blackjack
Like any Playtech blackjack variant, the aim of the game when you launch a double attack is to make a total as close to 21 (or 21 exactly) as possible without going over. However, unlike standard games, the way you put it on the dealer is different. To break it down for you, here's the flow of a standard game:
You bet an amount between £1 and £5,000 in the "ante" box.
Before you receive any cards, the dealer's first card is dealt face up.
At this point, you have to decide whether you want to launch a second attack.
If the dealer's card is weak (i.e. a 3, 4, 5 or 6), it's best to place a second bet.
If the dealer's card is strong (i.e. a 2, 7, 8, 9, 10 or an Ace), it's best to stick with your initial bet.
After you've decided on your attack strategy, the hit/stand/double/surrender process takes place as it does in any standard blackjack variant. Finally, the dealer's second card is revealed, they draw to at least 17 and then the winner is determined.
If this isn't enough to get your pulse racing, you can also choose to place a side bet. Known as "Bust It", this extra bet allows you to receive a payout worth up to 15:1 on your money if the dealer busts on a certain starting card. Additionally, you could win up to 200:1 on your stake if the first three cards dealt are 8, 8, and 8.
Basically, if you want more action and a better way to pounce on the dealer's weakness, Double Attack Blackjack is a game you should definitely play.
Suggested Games: If you like to show the dealer a little mercy, why not give Blackjack Switch a try instead?