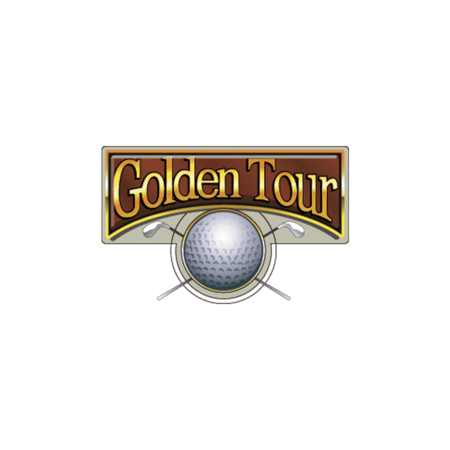 Golden Tour Online Slot
You might not be able to swing with the pros on golf's PGA Tour, but don't let that put you off your stroke because we've got the perfect alternative courtesy of Playtech. Dubbed the Golden Tour slot game and featuring everything from perfectly mowed greens to jackpots topping 2,000x your bet, Golden Tour is a game where sinking a hole in one is really worth your time.
Golden Tour Game Info
Win as much as £100,000
Five winlines that pay in both directions
Play from as little as £0.01
Software Provider: Playtech
How to Play Golden Tour
Before you tee off for any round of golf, you need to assess the course and make sure the conditions are in your favour. However, unlike a real round of action, the way to make sure you don't swing and miss in this game isn't based on the wind or the rub of the green. No, when you play the Golden Tour slot game, your job is to set your bets correctly. In fact, with only one to five winlines available, you really need to maximise your coin size if you want to get the most value out of Golden Tour.
Fortunately, the developers at Playtech have added 12 different coin sizes to the mix. Ranging from £0.01 to £50, these bets will merge with the number of winlines you've activated so you can stake between £0.01 and £250 per spin. When you've lined up the perfect shot and driven the ball down the fairway, the Golden Tour scorecard has prizes that range from 2x your line bet to 2,000.
Depending on the type of symbol you roll in and the number of matches you make, you could win as much as £100,000 at the top stakes. Of course, like any round of golf, you never know where the ball is going to land, and that means you may find an unexpected prize or two as you spin.
Indeed, anytime you roll in the double golf ball symbol, it will act as a wild and substitute for all winning symbols. Beyond this, three matching animal scatters have the power to initiate a bonus round where you have to choose the right combination of golf clubs in order to unlock some serious cash prizes.
Overall, if you're looking for a hole-in-one slot game where sinking the right shots means serious jackpots, we'd suggest you join the Golden Tour.  
Suggested Games: If you find golf a little bit mundane, why not line up with our Football Carnival slot game instead?