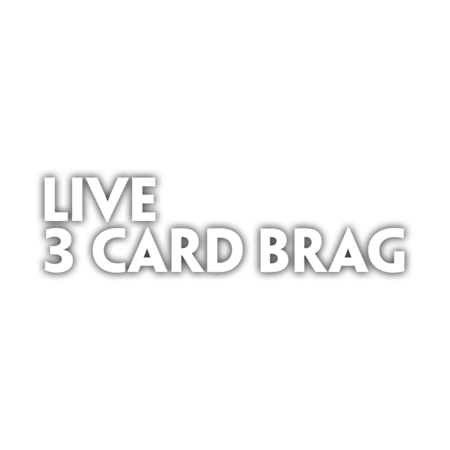 Live 3 Card Brag
Play 3 Card Brag Live at Paddy Power Casino
Step into a world where three cards and two ways to win are complemented by a myriad of interactive features. When you play live 3 card brag here at Paddy Power Casino, you'll get to choose the way you play, view and experience one of the most exciting card games in the business.
Live 3 Card Brag Game Info
When you sit down with our live dealers, a £1 bet is all you need to join the action. To help ensure the action ticks over at a healthy pace, you'll get 15 seconds in between each round to decide whether you want to make a standard ante bet, a bonus wager or both. Once you've made your call, the dealer will only qualify with queen-high or better, which means you'll have plenty of opportunities to receive a payout if you stick to your guns. Indeed, anytime the dealer doesn't qualify and you stay in the game, you'll receive your stake back. Anytime the dealer qualifies and you have a better hand, a payout ranging from even money to 5X your bet (for three-of-a-kind/prial) will be yours. To make our live 3 card brag tables even more lucrative, you can place bonus bets that have even more potential. Running alongside the main wager, these options allow you to you win as much as 40X your stake if you're dealt a run, flush or a prial.
Why Live 3 Card Brag is Best at Paddy Power Casino
Our live dealer 3 card brag tables are not only great because they're affordable, they're great because they're packed with options and features. All designed to improve your experience and make everything more entertaining, you'll benefit from the following extras when you ante-up:
Charismatic dealers that help to bring the game to life
High quality graphics and multiple camera angles
In-game stats and playing guides
Adjustable settings, including the stream quality for slower connections
Live 3 Card Brag Tables at Paddy Power Casino
Here at Paddy Power Casino, our live 3 card brag tables are designed to offer something for everyone. From low stakes bet to high stakes returns, you'll find everything you need and more when you join us. Become a Paddy Power Live Casino player today and get instant access to the best live 3 card brag games around.