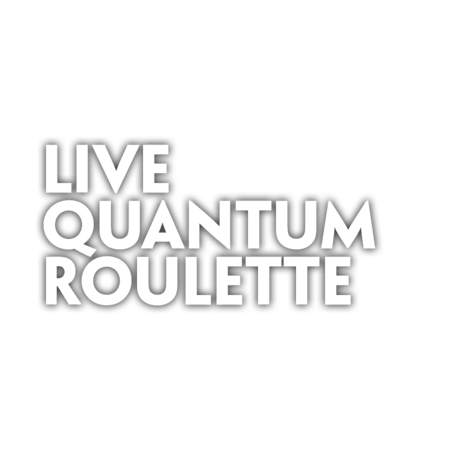 Live Quantum Roulette
Live Quantum Roulette Game Details
Roulette is great. With plenty of betting options and the chance to win up to 35X your bet, it's a casino game that's survived the test of time. However, with hundreds of innovative alternatives here at Paddy Power Casino, the developers at Playtech have stepped in to shake things up.
Taking the traditional but adding a lucrative twist to the mix, the team have created a product where you can win up to 500X your bet! To explain how that's possible, come with us as we take a look at Live Quantum Roulette.
Live Quantum Roulette Info:
·       Live gaming action
·       Win up to 500X on a single bet
·       Play from as little as 0.20 coins
·       Software Provider: Playtech
Live Quantum Roulette Symbols
To enjoy the unique, you have to embrace the standard. In Live Quantum Roulette, this means you'll find 37 numbers ranging from 0 to 36. With that being the case, you can wager between 0.20 and 500 coins on all the options you would at any another roulette table.
In practice, this means you can speculate on single numbers, groups of numbers, dozens, columns, odd/even, red/black and hi/lo. Depending on how general or specific your predictions are, you could win between 1X and 35X your bet. Obviously, that's great. However, Live Quantum Roulette has something special that takes things beyond the norm.
Features and How to Play Live Quantum Roulette
In line with standard bets, Live Quantum Roulette has multipliers. Each time the wheel spins, a random number or numbers will be hit by a quantum strike. Any number that's struck will be enhanced by a multiplier. The multipliers are also random and can top 500X.
To pick up a quantum prize, you'll need to place a straight up bet, or straight up bets using the neighbour's system. If you do that and the roulette ball lands on your number and it's been hit with a quantum strike, your stake will be boosted by whatever multiplier is on display.
Live Quantum Roulette RTP
The Live Quantum Roulette RTP is 97.30%. This score takes into account the quantum feature and the fact you can win up to 500X per spin when you play this impressive, immersive and interactive live casino game.
To play Live Quantum Roulette, as well as Live Quantum Blackjack, use our sign-up link and join Paddy Power Casino today.