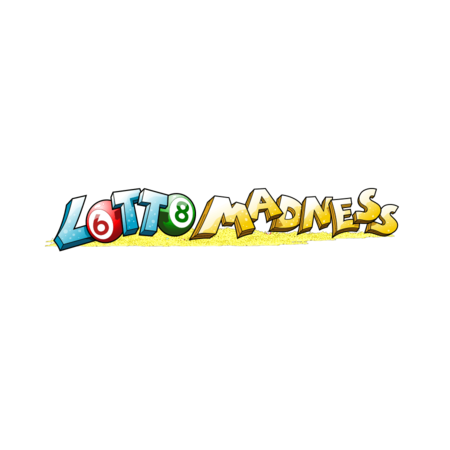 Lotto Madness Slot Game
Lotteries might be the way to win a fortune, but, let's face it, these jackpots don't come around every day. In fact, you could go through your life and never win a lottery jackpot. In contrast, slots are set to dispense prizes at semi-regular intervals and that's why Playtech's Lotto Madness is the way forward. Capturing all the imagery of a lottery but harnessing the payout potential of a slot, this spinner is a winner on all levels.
Lotto Madness Game Info
Five reels and up to 20 paylines
Play from as little as £0.01
Dollar Ball lottery-style jackpot game
Software Provider: Playtech
How to Play Lotto Madness
Before you listen out for the call of the balls, you need to set them in motion so they can make a sound. In this instance, you'll be able to turn the five reels and move the balls, wads of cash and smiling lotto winners by changing the following variables:
Lines: In Lotto Madness, you can activate between one and 20 paylines.
Bet Size: Depending on your bankroll, you can set your main bet between £0.01 and £50.
Bets: If you want to up the ante, you can add between one and 10 bets to each line.
Once you're in it to win it, Lotto Madness payouts start from 5x your line bet and scale up as high as 10,000X. However, the reason this game shines is because it's connected to the popular Dollar Ball Jackpot Game. Offered as an optional extra, the Dollar Ball game allows you to choose five numbers from a batch of 49. If this sounds familiar, it's probably no coincidence that this added extra is virtually identical to a lottery.
Once activated, you'll pay a supplement on each spin and numbered balls will drop each time you spin. If you can match all five numbers to the ones that appear, you'll bank a jackpot worth £70,000+. Although you don't have to play if you don't want to, this feature is certainly impressive and, moreover, gives this game an edge that's right in line with the lottery theme.
Suggested Games: If you the call of the balls isn't your thing, why not fight it out with Robocop Slot instead?