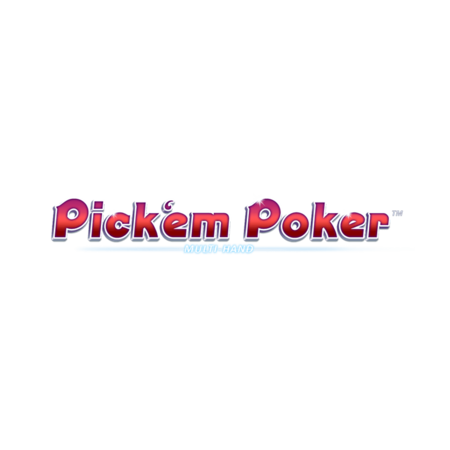 Pick'em Poker™ Video Poker Game
See if you can maintain a poker face as you blast through as many as 100 hands in a single round and play for prizes worth a whopping 6,000x your stake with our version of Pick'em Poker.
Pick'em Poker Game Info:
Play from as little as £0.05
Play up to 100 hands simultaneously
Win up to 6,000x your bet
Software Provider: Playtech
How to Play Pick'em Poker
Poker is all about making the right moves and the right hands at the right time, which is why Pick'em Poker is the perfect game for skilled players. Taking the central concept of poker (making the best hand) and leaving just enough room for an extra dose of skill to help transform your fortunes, this video poker variant certainly one of our most impressive.
The main reason this game's poker face is better than the rest is because it gives you ultimate control. If you want to play one hand, you can. If you want to play for small stakes across 100 hands, you can. Hell, if you want to gamble your winnings, you can even do that. Basically, if you're a fan of poker and you want a new way to play, Pick'em Poker is fantastic.
From a betting perspective, you can ante up from as little as £0.05 or crank up the stakes to a meatier £30. Once you've picked your stakes, you'll then have the option to play one, four, 10, 25, 50 or 100 hands per round. As you adjust the number of hands in play, the stakes will also adjust accordingly.
However, the one thing that remains a constant is the payout table. Following the traditional ranking of poker hands, you can win 2x your bet for making a pair of nines or better and as much as 6,000x your bet for a royal flush. Piecing all of these elements together in a way that suits you, Pick'em Poker is clearly a game that's capable of giving something back to everyone.
Regardless of the stakes you want to play for and the way you want to play, Pick'em Poker should be your number one pick when it comes to video poker gaming here at Paddy Power Casino.
Suggested Games: If you don't have the best poker face in the world, why not get your head down for some serious card gaming action Premium Blackjack?