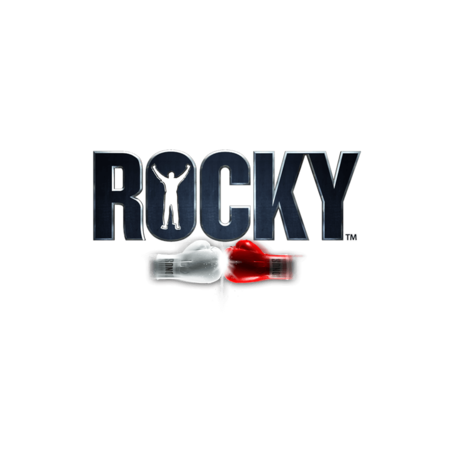 ™ & © 1964-2018 MGM.
Rocky
Get ready to show your heart as you take on one of the toughest online slots in the game, Rocky. Based on the famous films and packing just as much of a punch in terms of entertainment and ways to win, our Rocky slots are perfect for players who like to dig in and fight for their prize money.
Rocky Game Info
Play from as little as £0.01
Interactive bonus round
Win up to £500,000
Software provider: Playtech
How to Play Rocky
When the bell sounds, you'll have to take control of Rocky and that means paying at least £0.01 to set a single win line in motion. Of course, if you want to hit the five reels even harder, you'll have to increase the number of win lines to 25 and the max bet up to a staggering £10,000 per spin.
Once you're bobbing and weaving your way through star-spangled banner card symbols and famous characters from the Rocky movies, you'll pick up wins ranging from 5x your line bet to 10,000x. This kind of firepower is certainly enough to keep even the most hard-nosed spinners satisfied. However, the reason this video slot really delivers a knockout blow is its bonus round.
Anytime you can roll in two boxing gloves on reels 1 and 5, you'll enter the Knockout Bonus round. Once you're in the ring, you'll choose one of Rocky's famous opponents to take on in a showdown. As the two pugilists fight for supremacy, your prize pool will gradually decrease. So it's in your best interests to choose the right opponent because the earlier you score a knockdown, the more you'll win.  
If you can withstand the punches, the Rocky slot game has the power to make you a champion. Indeed, by rolling in the right symbols and slipping any knockout blows, you could walk away with a jackpot topping £500,000!
Suggested Games: If Rocky is a little too rough for you, try taking a spin on Land of Gold instead.