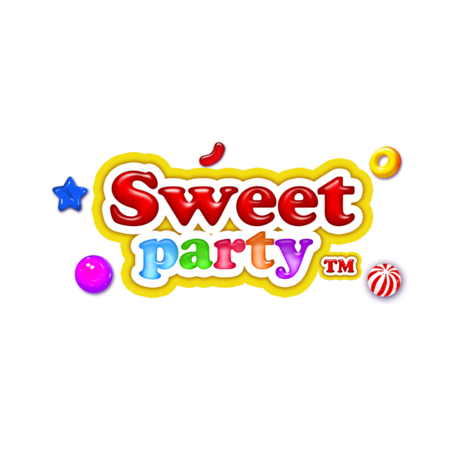 Sweet Party
If candy coloured symbols and tasty treats are your thing, Sweet Party is the slot you need to sample. One of Playtech's most unique offerings, this spinner brings a new dimension to the concept of progressive jackpot slots. In fact, it doesn't matter if you have a sweet tooth or not, Sweet Party is an online slot that will certainly tickle your taste buds.
Sweet Party Game Info
Progressive jackpot game
Unique win system
Play from as little as £1
Software Provider: Playtech
How to Play Sweet Party
Ditch any notions you had of reels, paylines and how to match symbols, because Playtech's Sweet Party turns them on their heads. In an effort to make this the sweetest slot in town, the developers have made it possible to make combinations by linking sweets horizontally and vertically. Instead of forcing you to match between three and five symbols from left to right, you can combine five to 16+ symbols in up, down, left and right (not diagonally).
As you'd expect, this not only increases the number of winning combinations you can make, but the number of prizes you can win. In total, when you take a spin on Sweet Party, each symbol has 12 associated prizes. When you multiply this figure by six win symbols, you'll quickly see that there are 62 different payouts up for grabs.
If this isn't enough, Sweet Party also has a progressive jackpot that you can unlock when you combine eight or more red and white striped sweets. Constantly growing, the Sweet Party progressive jackpot can easily top £80,000. However, if you want to unlock the total prizepool, you'll bet the max - which, in this instance, is £10 per spin. Fortunately, if you can't quite afford that, you can win a share of the progressive jackpot based on the following:
£1 Stake = 10% of the jackpot
£2 Stake = 20% of the jackpot
£5 Stake = 50% of the jackpot
£10 Stake = 100% of the jackpot
Basically, it doesn't matter how much you're prepared to pay, Sweet Party offers you more ways to win than virtually any other slot out there. In fact, when you add this impressive prize structure to a neat looking interface (the reels are inside a vending machine), you get a slot that everyone should sample.
Suggested Games:If you don't have a sweet tooth, why not see what Santa Surprise has to offer instead?