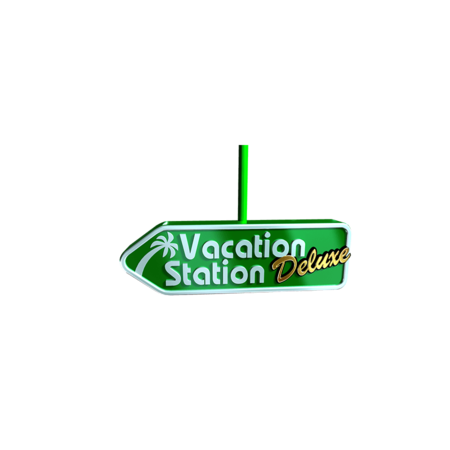 Vacation Station Deluxe Slot Game
Head inside the Vacation Station Deluxe terminal and get ready to board a plane bound for Moneyville. That's right, if you were a fan of Playtech's original Vacation Station slot game, get ready to smile because this sequel has taken the game to new heights. With better bets and more ways to win, you'll want to pack your suitcase immediately and jump on the first flight out of Vacation Station Deluxe.
Vacation Station Deluxe Game Info
Three reels and eight paylines
Jackpot worth 1,333x
Unique all-ways scatter wins
Software Provider: Playtech
How to Play Vacation Station Deluxe
Classic video slots don't often get the attention they deserve, but Vacation Station Deluxe is different. Unlike many of its three-reel counterparts, this game allows you to make combinations in a variety of ways. In fact, the reason this spinner has been given the "deluxe" tag is because certain symbols give you more ways to win.
In general, when you step into the Vacation Station Deluxe terminal and hear the speaker system announcing the latest flights out of town, you'll be able to pick up a prize by matching three symbols. With standard wins running from left to right on lines 1 to 5 and from top to bottom on lines 6 to 8, you can bank between 25x and 1,333x your bet when you match three symbols vertically or horizontally.
However, when you pay between £0.24 and £1,200 to spin the deluxe version of Vacation Station, you expect a little more for your money. In this game, that "little more" comes in the form of scatters. Capable of unlocking wins in all directions, these symbols are perfect for increasing your overall chances of success. Indeed, with prizes ranging from 2x (four scatters) to 1,000x (nine scatters), you'll never be short of prizes when you take a turn on Vacation Station Deluxe.
Suggested Games: If you're not a fan of sequels, why not play the original Vacation Station game instead?